Home Schedule Catalog Store Audio Press Kit YouTube Videos Send Mail

Steve Gillette & Cindy Mangsen's Tour Schedule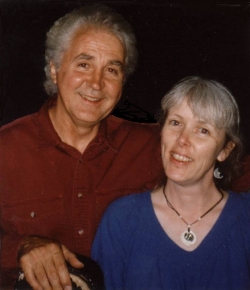 2018
Fri Apr 27 Front Porch Music (8 PM)
Valparaiso, IN (219) 464-4700
Sat Apr 28 House Concert at Mike & Carol's (8 PM)
Madison, WI (608) 274-6340 or email maddog210@icloud.com
Sun Apr 29 "Behind the Song" Concert
Lake County Folk Club (7 PM)
Grayslake, IL (847) 602-8882
Sat May 19 Cranberry Coffeehouse (7:30 PM)
Binghamton, NY (607) 754-9437
May 24-Jun 10 Kerrville Folk Festival
Kerrville, TX
Steve will be offering his daily song-critique circle as well as hosting special sessions in the songwriting school.
Sat Oct 13 Eclectic Cafe
Bay Shore, NY (631) 661-1278
Sun Oct 14 UU Service (10:30 AM)
UU Society of South Suffolk, Bay Shore, NY
Sun Oct 14 House Concert
Philadelphia (W Mt. Airy neighborhood), PA
(413) 281-0302 annmintz@mindspring.com
Sat/Sun Oct 20-21 8th Annual Bennington Songwriter's Weekend
Bennington, VT
Please send any correspondence or requests for information to:
Compass Rose Music
P.O.Box 1501
Bennington, VT 05201
Direct your e-mail messages to:
Steve Gillette, gillette.steve@comcast.net
or to:
Cindy Mangsen, cindymangsen@comcast.net
Come back for more information, lots more Folk Music resources on the Internet,
our concert schedule, and of course, the jokes.
On the World Wide Web Since
October 5, 1995